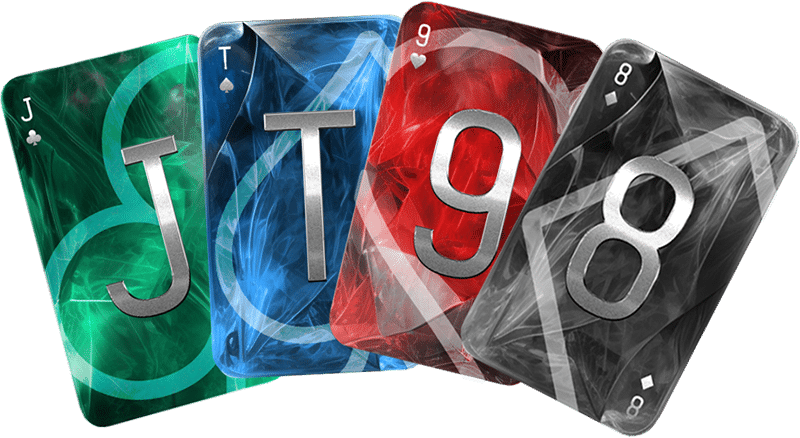 More than 200 million flops, in real-time,
at your fingertips
Leveraging our unique, scalable proprietary solver technology, we offer an order of magnitude more solutions than any competitor on the market. This blend of advanced AI and Game Theory Optimal strategies, allow us for unmatched customization and insight into your game.
From identifying your weaknesses to refining strategies and outsmarting opponents, the possibilities for improvement are limitless.
Explore our complete library of Game-Theory-Optimal strategies for Pot Limit Omaha, meticulously crafted using state-of-the-art technology to ensure comprehensive coverage of all spots.
We proudly offer complete solutions, covering all the flops, tailored to suit your needs with numerous configurations: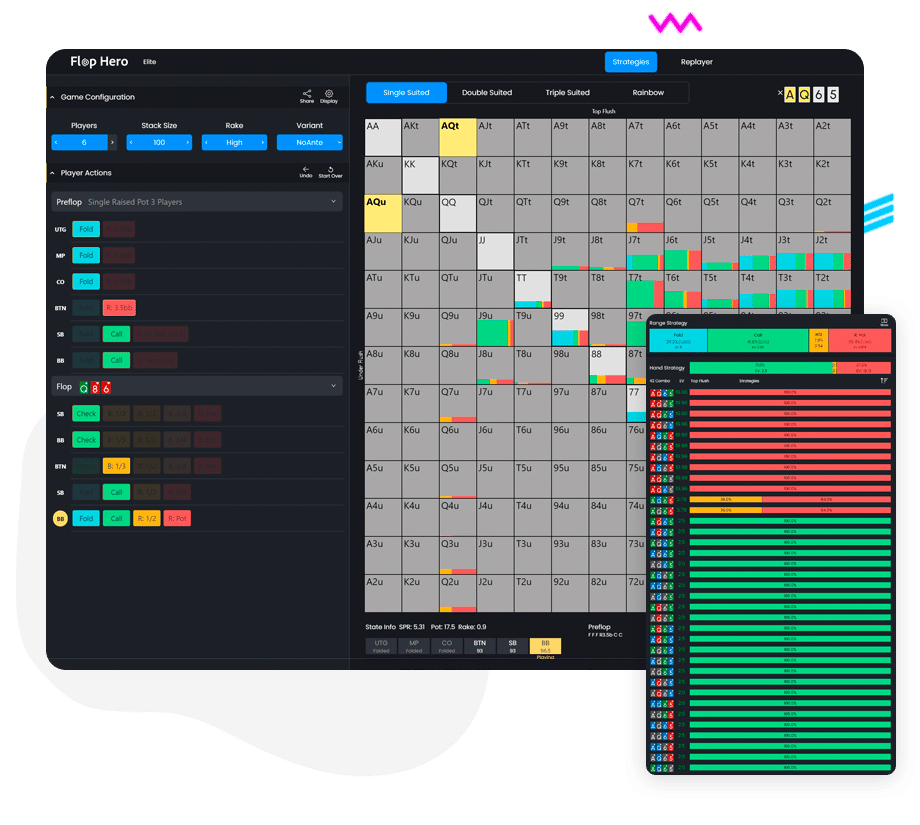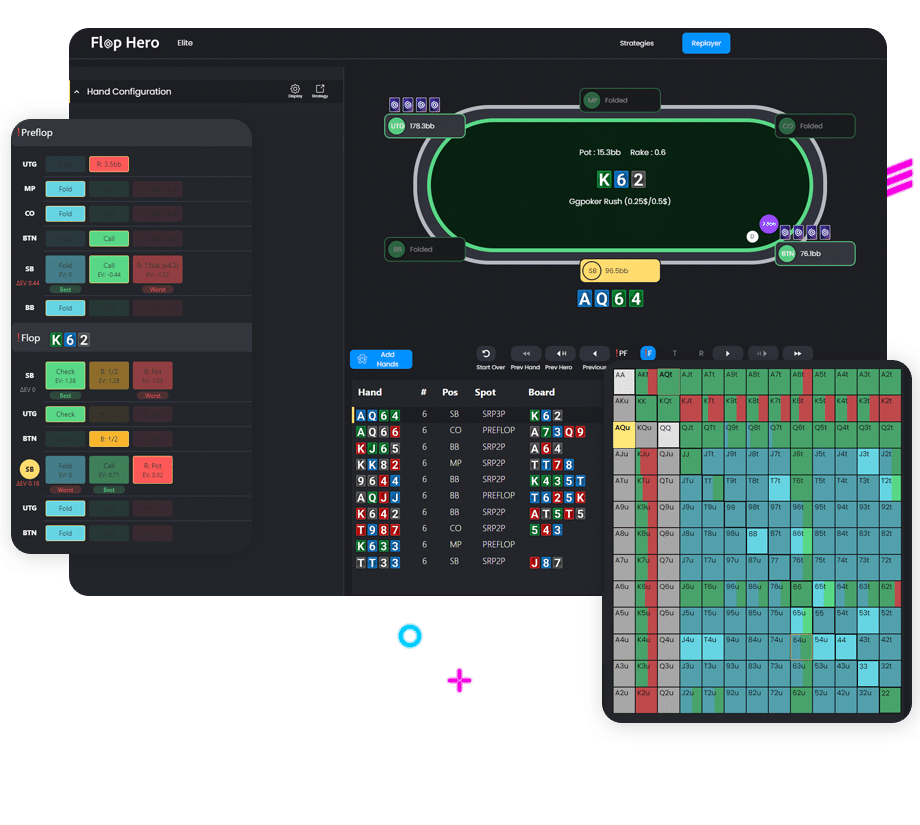 Experience the power of the GTO Replayer, your ultimate tool for uploading and analyzing your poker hand histories.
Our potent filtering system ensures you see only the crucial information, eliminating the need to browse through insignificant hands. Focus on the game-changing plays that will enhance your edge and elevate your performance.
(Only valid till Dec 2023)
(Only valid till Dec 2023)
(Only valid till Dec 2023)
(Only valid till Dec 2023)
(Only valid till Dec 2023)
(Only valid till Dec 2023)
7 days trial of any plan with a credit card
Frequently asked Questions
Self-serve or work with a representative—we're here to help with the capital journey that works for you.
It only takes seconds to start
taking your game seriously.