Flop Hero version 1.0 released!!!
Version 1.0, 1 of August 2023
4 and 5 player strategies available to browse.

EV is added to the range strategy bar.

Each player in the strategy can have their own top 2 cards selected throughout the hand.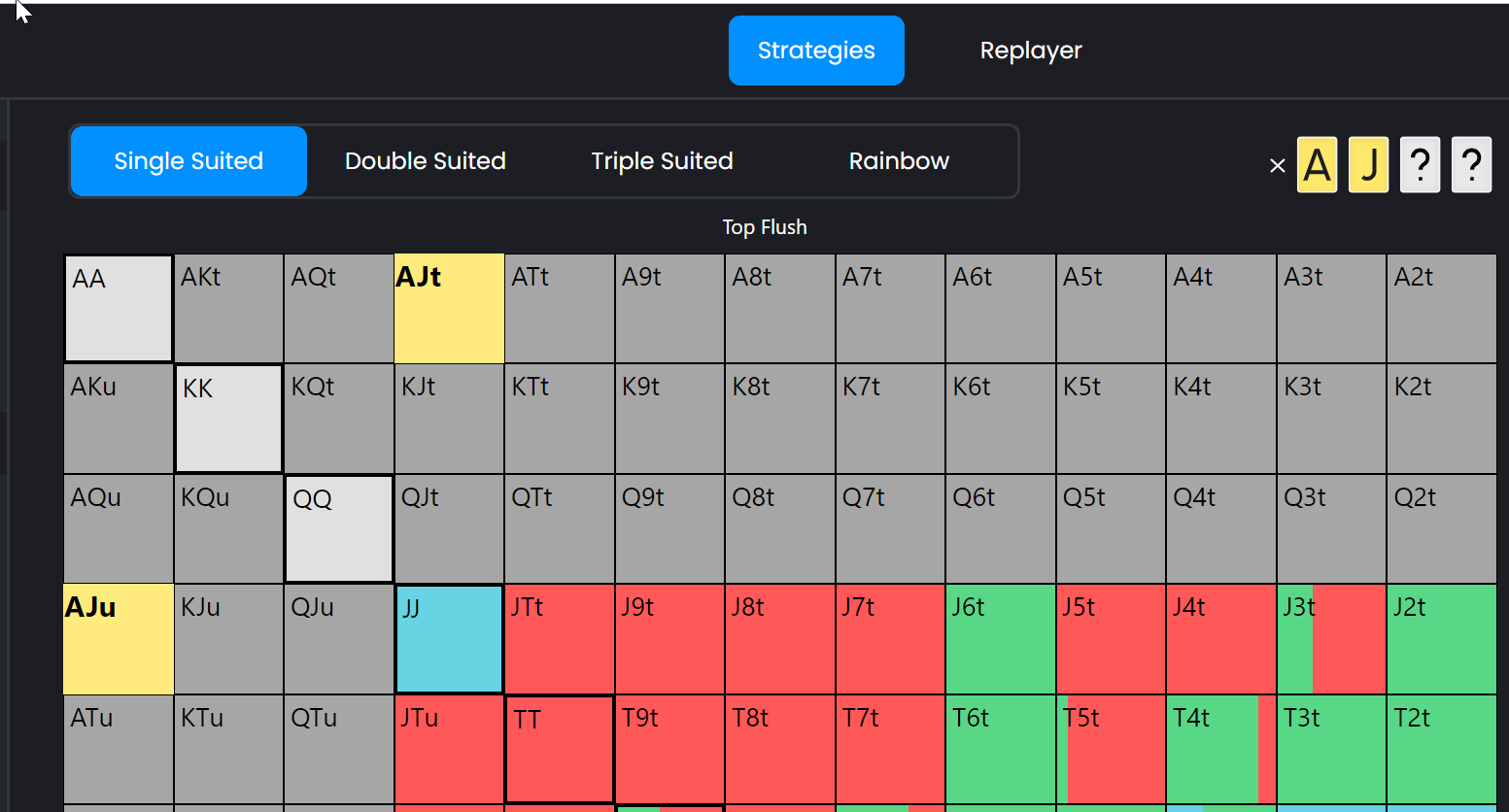 Filter through the combo list by selecting any of the cards in hand.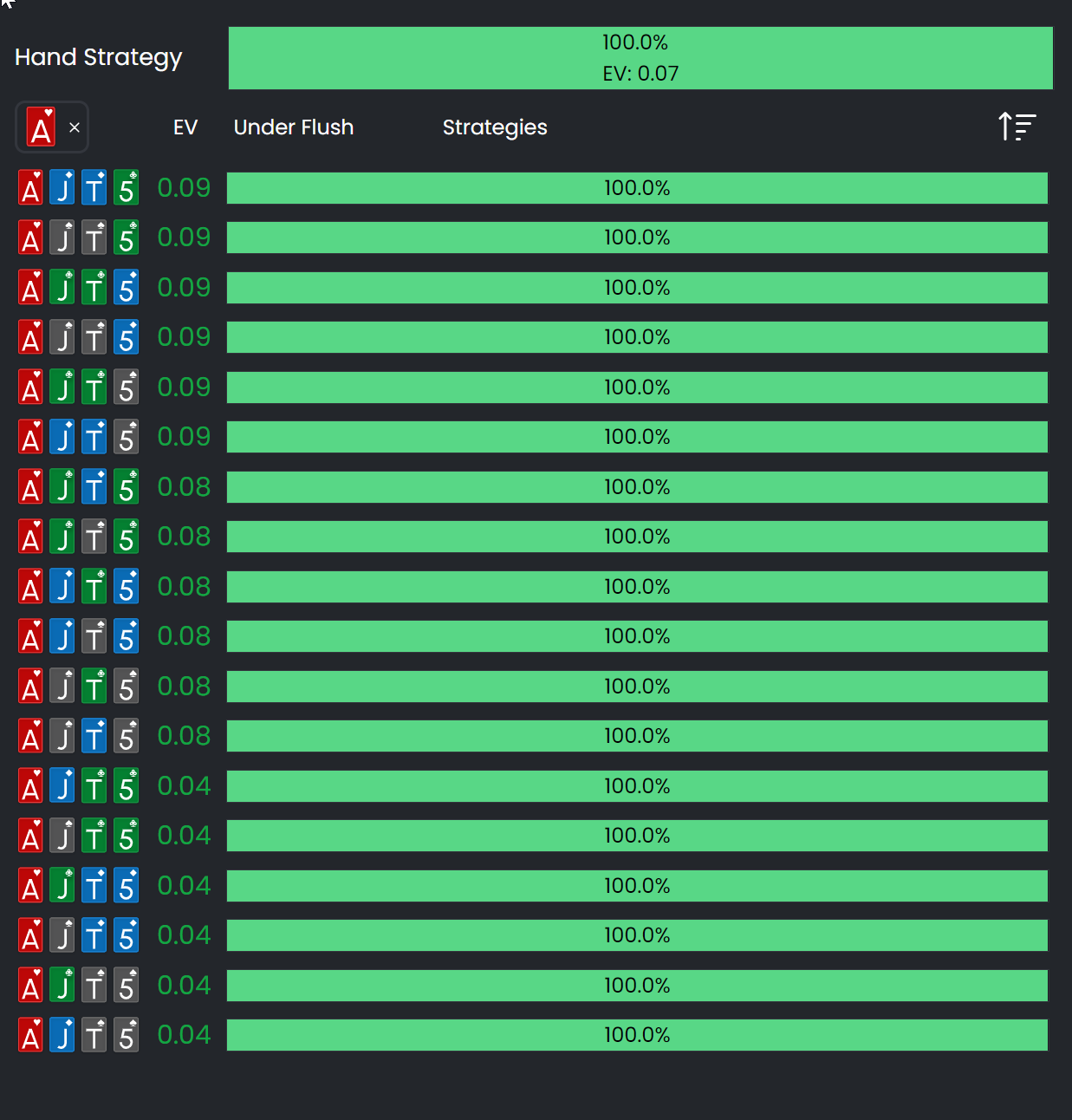 Added "Mode" menu with toggle buttons which now supports the following modes:
Full or weighted height for matrix squares, based on previous streets actions.

Overall or specific range bar display mode.

Full list of hand combinations or filter it with just meaningful combos.

Range strategy bar can switch between the overall range for the player or just for the top 2 cards selected.
New "User" menu options added:
Manage subscription for the user.
User information settings page.
View tutorial.
Contact us.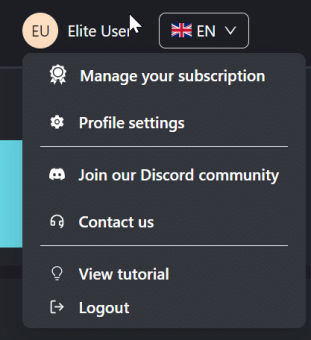 New "Undo" button that let the user go back to the previous selected action. He can also use Ctrl+Z from the keyboard.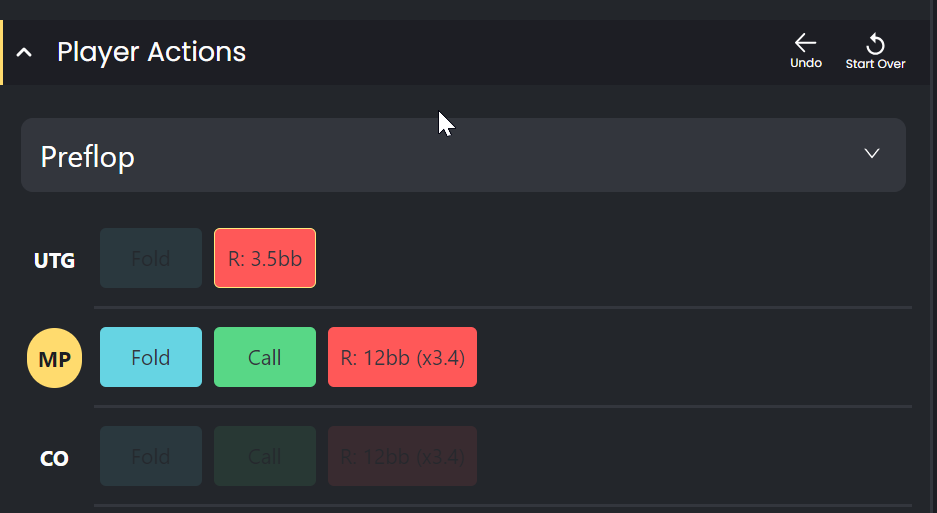 "Hand is over" message added when the hand gets to showdown or every player has folded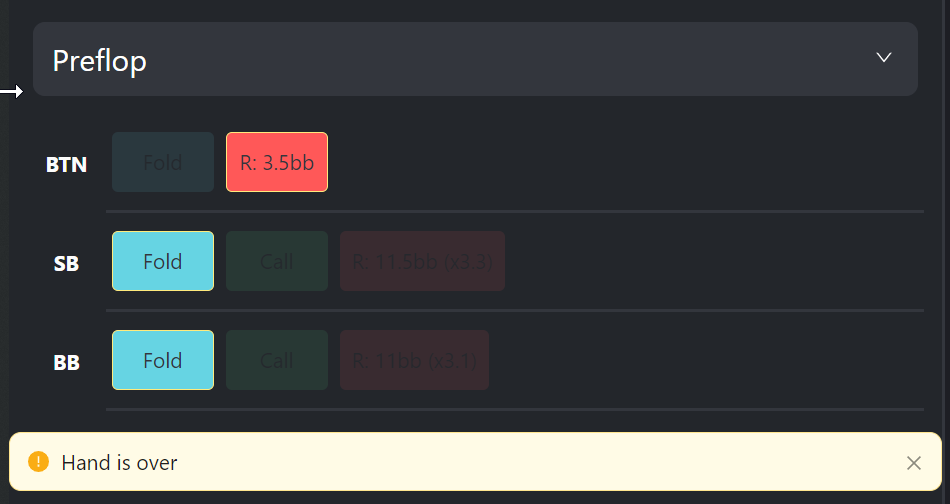 Improved look for actions taken in the game configuration action bar

"Display" menu has a new look and feel to highlight the selected option

"Share" button it also shares the top 2 cards selected for every player

GG and Poker Bros hand history files are now supported in the replayer

And several bugs fixed