Hey guys!

We're excited to announce that we've made significant improvements to our software, ready for an even better and more efficient experience.
1- We have enhanced the visualization of combos within the range of each player:
We are updating the Matrix to show the combos whose weight is 0 in the current line of actions. That means we are still computing the EV and strategy actions to take with this combos but they are no longer in the range of the player.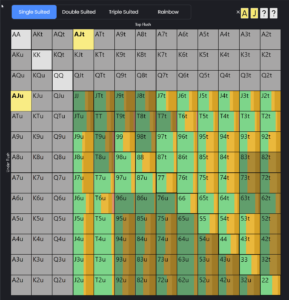 When "Full Height" mode is enabled, the combo list will also display the combos out of range slightly darkened. They are included for the Specific Range and Hand Strategy bar calculations.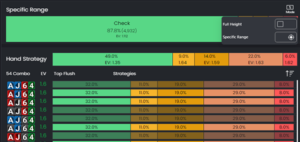 However, if Weighted Height is enabled, the combos out of range are removed, and not considered for the Specific Range and Hand Strategy calculations.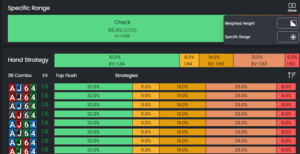 2- We have a new card design! Now we are using a more compact version, so it's easier to see the ranks and suits, and the lists of combos will show more information on screen.

We hope you'll enjoy all the updates we've implemented, don't forget to check them out!